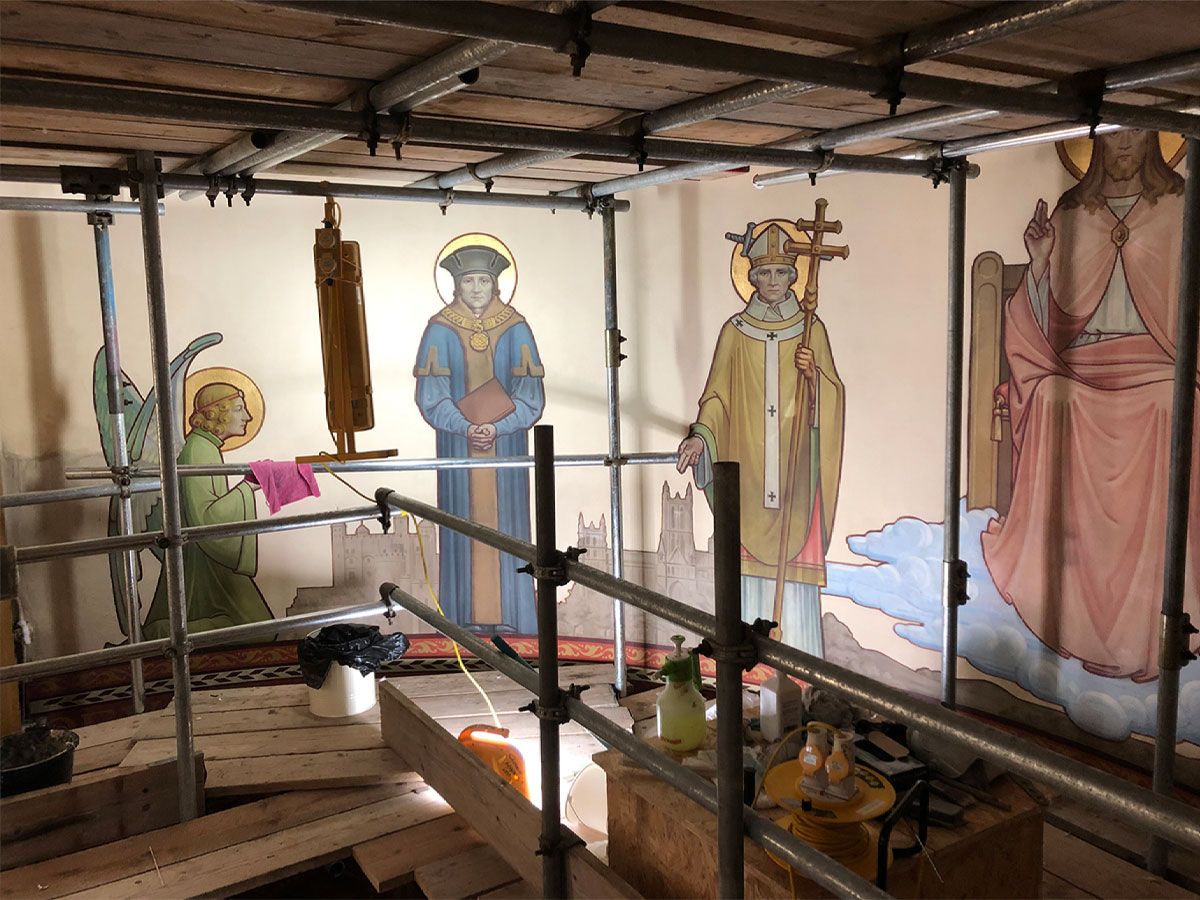 Before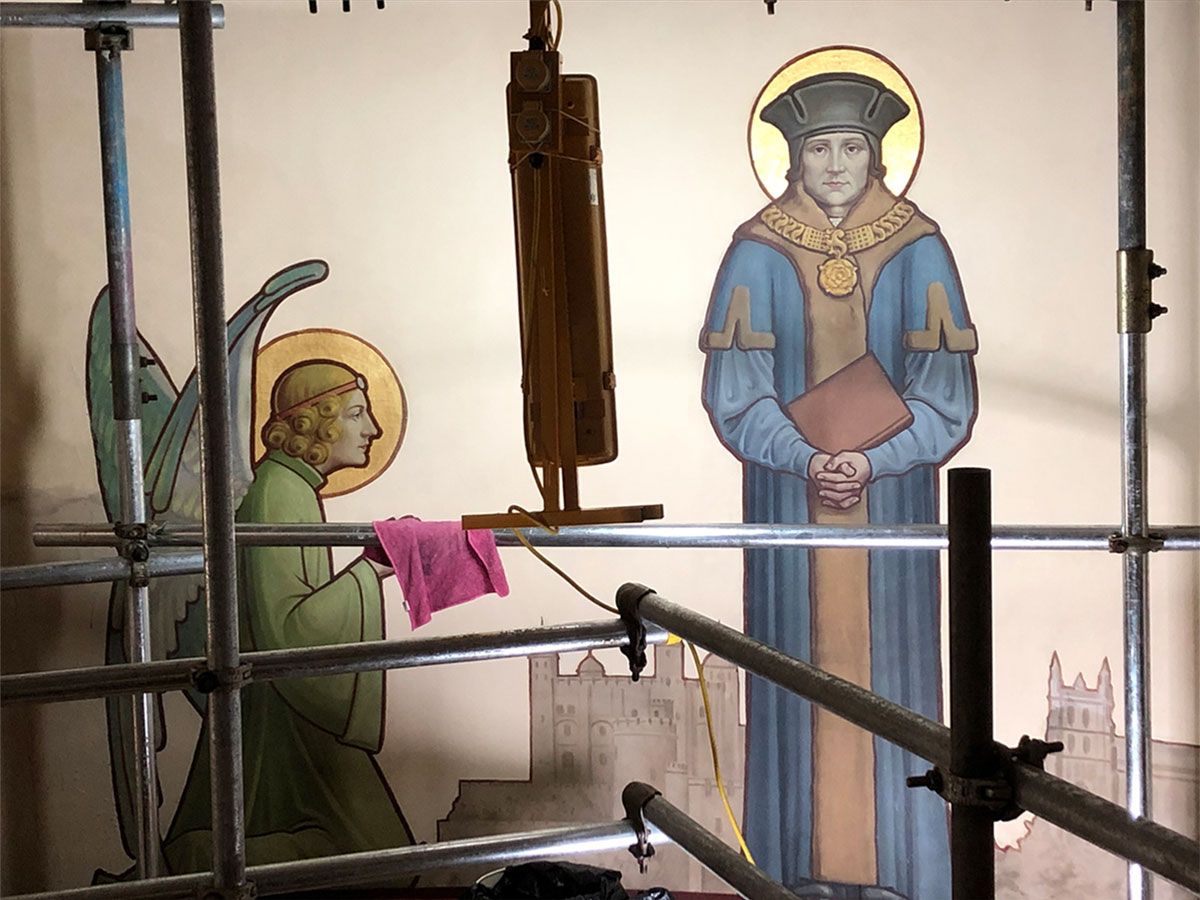 After
CHURCH INTERIOR

Cleaning and restoration.
Carrying out restoration work on-site often involves working at height, as in the case of this church. Six levels of scaffolding were required to access the artworks, which comprised canvas paintings laid onto the wall. Dirt built up over time had dulled the colour of the paintings. The canvases were carefully cleaned and the original brightness of the paintings restored, giving a much more dramatic effect from ground level.
F35 INTERIOR Church 10 arch 1:2 .jpeg
F35-INTERIOR-Church-09-hard-hat-&-arch.png
Screenshot-2021-05-17-at-16.55.44.jpg
Screenshot-2021-05-17-at-16.56.29.jpg
DO YOU HAVE AN ANTIQUE THAT NEEDS RESTORING?